Week 8 scores and prediction results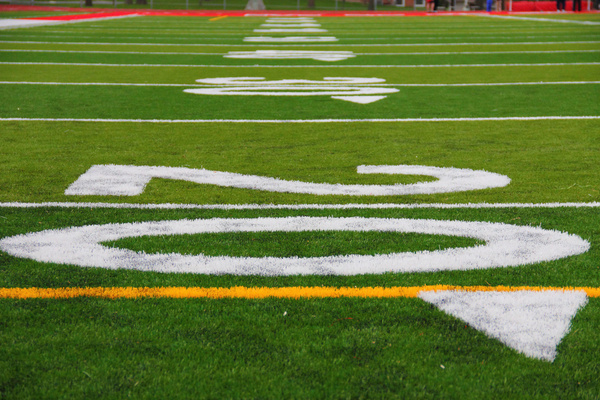 Week 8 of the NFL season is in the books. How did your favorite team do? Was is everything you wanted and more? The second half of the season is when some of the contenders really start to separate themselves from the rest of the pack. Some teams that started strong may fade down the stretch and some teams that started out slow may get it together and sneak into the playoffs. At this point in the season, every team is still mathematically alive for the playoffs. Yes, even with two winless teams, everyone technically still has a shot to make it. Some teams, such as the Patriots and 49ers (who happen to still be undefeated) may find it easier to slide into playoffs. For others, such as division leaders Dallas (sitting at 4-3) and Kansas City (sitting at 5-3) they may find it a bit harder because the rest of their respective divisions aren't too far behind [record-wise]. You will definitely want to be paying close attention the next few weeks to see who stays hot and who doesn't.
Sunday, October 27, 2019
Carolina Panthers at San Francisco 49ers
Final Score: 13 - 51
Winner: SAN FRANCISCO 49ERS [predicted winner: Carolina Panthers]
Notes: Call me a homer, and yes, I did predict the Panthers to win. But believe me, I wasn't the only one; a lot of the experts on the various sports outlets predicted the same. What we didn't predict was that the Panthers were going to get blown out of the water. I mean, what happened dude!? Y'all were coming off a bye week and everything. Props to the Niners though. They played fast, disciplined, and just overall dominated in all three phases. Maybe they are legit contenders this year?


Green Bay Packers at Kansas City Chiefs
Final Score: 31 - 24
Winner: GREEN BAY PACKERS [predicted winner: Green Bay Packers]
Notes: This was supposed to be Aaron Rodgers versus Patrick Mahomes. All-star versus All-star. Unfortunately, Mahomes was out with a bum knee and the world didn't get to see that match up; we all got to see Matt Moore come oh-so-close to beating the immortal Rodgers. Green Bay's defense stepped up and got the big stops at the right time. KC's season is not lost by any means (to come so close to beating a team of Green Bay's caliber without your MVP QB says a lot about the team as a whole), but it definitely would have helped boost the teams confidence moving forward.


Seattle Seahawks at Atlanta Falcons
Final Score: 27 - 20
Winner: SEATTLE SEAHAWKS [predicted winner: Seattle Seahawks]
Notes: Once again, Atlanta shows that this is a lost season. Most signs point to the coaching staff not surviving the rest of the season. Falcons owner Arthur Blank is a patient man, but even he has to be thinking that change is needed sooner rather than later. Atlanta is in desperate need of a reboot (they just haven't been the same since losing the Super Bowl a few years back to the Patriots). On the other side of the field, Russell Wilson continues to add to his MVP-caliber resume. Rinse and repeat.


Philadelphia Eagles at Buffalo Bills
Final Score: 31 - 13
Winner: PHILADELPHIA EAGLES [predicted winner: Buffalo Bills]
Notes: When your QB only throws for 169 yards and is your leading rusher with only 45 yards, you're going to have a bad day. Buffalo can usually get away with it most days, but when their defense can't stop the opposing team, it's going to be a bad day. With the win, Philly is still keeping pace with Dallas (Dallas is one game up and currently leading the NFC East). It may come down to the final weeks of the season to determine who takes the NFC East crown. With the ugly loss, it just proves that maybe the Bills aren't quite ready to challenge the Patriots for the AFC East crown yet; they need to show more consistency on offense first.


Los Angeles Chargers at Chicago Bears
Final Score: 17 - 16
Winner: LOS ANGELES CHARGERS [predicted winner: Los Angeles Chargers]
Notes: Most people will only remember the play calling gaffes made by Bears coach Matt Nagy. Instead of running the ball to gain as many more yards as possible, you take a couple knees, kill the clock, and then try a 41-yard field goal. Although most kickers are automatic from that distance, wouldn't a 31-yard field goal be more ideal? Or let's say you actually break loose and get a touchdown? I mean, I get his reasoning (I guess), but still... "You play to win the game!" You take your chances with getting a closer try at the field goal, not get within range and then take a seat and wait for the clock to hit zeros. I don't know.... that's one reason why the Bears are regressing this year.


New York Giants at Detroit Lions
Final Score: 26 - 31
Winner: DETROIT LIONS [predicted winner: Detroit Lions]
Notes: This game was one of those classic quarterback battles. Neither sides' running game was effective, so it all goes on the QB's shoulders. This time around, the Lions' Matthew Stafford showed why he is still one of the better QB's in the game and why the Lions may be able to creep up on the rest of the division if the other teams aren't careful.


Tampa Bay Buccaneers at Tennessee Titans
Final Score: 23 - 27
Winner: TENNESSEE TITANS [predicted winner: Tampa Bay Buccaneers]
Notes: I should've known better. It was a toss up game for me when I made my predictions last week, but I should've known better. Bucs QB Jameis Winston is not a franchise quarterback. He turns the ball over way to often. Yes, he has his moments and games when he's unstoppable and everything is clicking, but those are the anomalies. 2015 draft pick #2 Marcus Mariota already got benched for being ineffective, it's only a matter of time until 2015 draft pick #1 Jameis Winston gets benched too.


Denver Broncos at Indianapolis Colts
Final Score: 13 - 15
Winner: INDIANAPOLIS COLTS [predicted winner: Indianapolis Colts]
Notes: The old man still has it. Despite being the oldest active player in the NFL, Colts Kicker Adam Vinatieri proves year in and year out that he can still kick as well as the young guys. Yes, he's missed his fair share of field goals and extra points this year, but this guy is still clutch and he came through once again with a 51-yard field goal with 22 seconds left to lift the Colts to a victory. To make matters worse for the Broncos, starting QB Joe Flacco is expected to miss up to 6 weeks because of a neck injury. Not that anyone was expected the Broncos to be Super Bowl contenders this year, but losing Flacco really flushes the season down the drain.


Cincinnati Bengals at Los Angeles Rams (from London, England)
Final Score: 10 - 24
Winner: LOS ANGELES RAMS [predicted winner: Los Angeles Rams]
Notes: Just because you worked under Sean McVay doesn't mean you'll be the next Sean McVay. I don't think the Bengals were thinking straight when they hired one of Sean McVay's assistant coaches this past offseason. Maybe Bengals head coach Zac Taylor turns out to be a good head coach one day, but at this rate, those dreams look like a long, long ways away.


Arizona Cardinals at New Orleans Saints
Final Score: 9 - 31
Winner: NEW ORLEANS SAINTS [predicted winner: New Orleans Saints]
Notes: Did you really think the Saints would sit a healthy Drew Brees for Teddy Bridgewater? Yes, Bridgewater held the team afloat while Brees was out with injury, but like I've said before, that defense is the reason the Saints were as dominant as they were in Brees' absence; Bridgewater didn't lose any games, but he's not the reason they won every game either. Brees > Bridgewater


New York Jets at Jacksonville Jaguars
Final Score: 15 - 29
Winner: JACKSONVILLE JAGUARS [predicted winner: Jacksonville Jaguars]
Notes: The Jets are a mess. From the very top to the very bottom. They just aren't very good. Adding RB Le'Veon Bell was not going to make this team a title contender; they basically just spent money to spend money. Perhaps change is needed already at certain positions throughout the organization (namely at head coach). Wasn't Adam Gase a supposed quarterback whisperer of some sort? Just because you are Peyton Manning's position coach doesn't mean you can suddenly become the next great thing at the head coach position. Newsflash! Peyton Manning probably coached you as a position coach more than you coached him as a quarterback... just saying... look how his career turned out versus how your's is going right now. Coincidence?


Cleveland Browns at New England Patriots
Final Score: 13 - 27
Winner: NEW ENGLAND PATRIOTS [predicted winner: New England Patriots]
Notes: The GOAT's versus the rest of the NFL. 8-0. Case closed.


Oakland Raiders at Houston Texans
Final Score: 24 - 27
Winner: HOUSTON TEXANS [predicted winner: Houston Texans]
Notes: Did you see the play where Texans QB Deshaun Watson got kicked in the face and still recovered to throw a touchdown? Like, the defender's foot/toe got inside Watson's facemask, busted him open, and Watson still threw a touchdown. On a sad note, Houston lost Defensive End JJ Watt for the season to another injury. I can see the defense still being good, but without Watt and Clowney (who they traded before the season), their pass rush will definitely take a hit.


Monday, October 28th, 2019
MONDAY NIGHT FOOTBALL
Miami Dolphins at Pittsburgh Steelers
Final Score: 14 - 27
Winner: PITTSBURGH STEELERS [predicted winner: Pittsburgh Steelers]
Notes: I saw a meme the other day that said something like, "The NFL should start the rest of the Dolphins games giving them a 14 point lead just to make it more interesting." I like that idea! The Dolphins definitely looked like a different team when playing with a 14 point lead. But of course that was short lived. The final score might suggest that this was an entertaining game, but personally, it was still a dud! These two teams are not what anyone expected this year and there were so many other matchups that would have been a better primetime game; just my opinion.
11-3 on my predictions. Hmm... best record yet this year. Maybe the outcomes are getting easier? Like I stated above in my intro, I think from this point to the end of the season, we'll start to see who the good teams are versus who the bad teams are. As teams are gearing for the playoffs, I think it might get easier to predict outcomes. As teams start to realize they won't make the playoffs, they'll start to play younger and less experienced players to give them a chance to show if they're worth the future time and investment (I mean, you already know what you're getting with veteran players, why not play the younger guys?). Those teams aren't necessarily tanking, but they're not playing younger guys with the intent to make a run at the playoffs either. 8 games down, 8 more to go. Stay tuned folks! It's sure to be one hell of a finish to the 2019-2020 NFL season.