Madden 20: Mad if you lose, glad if you win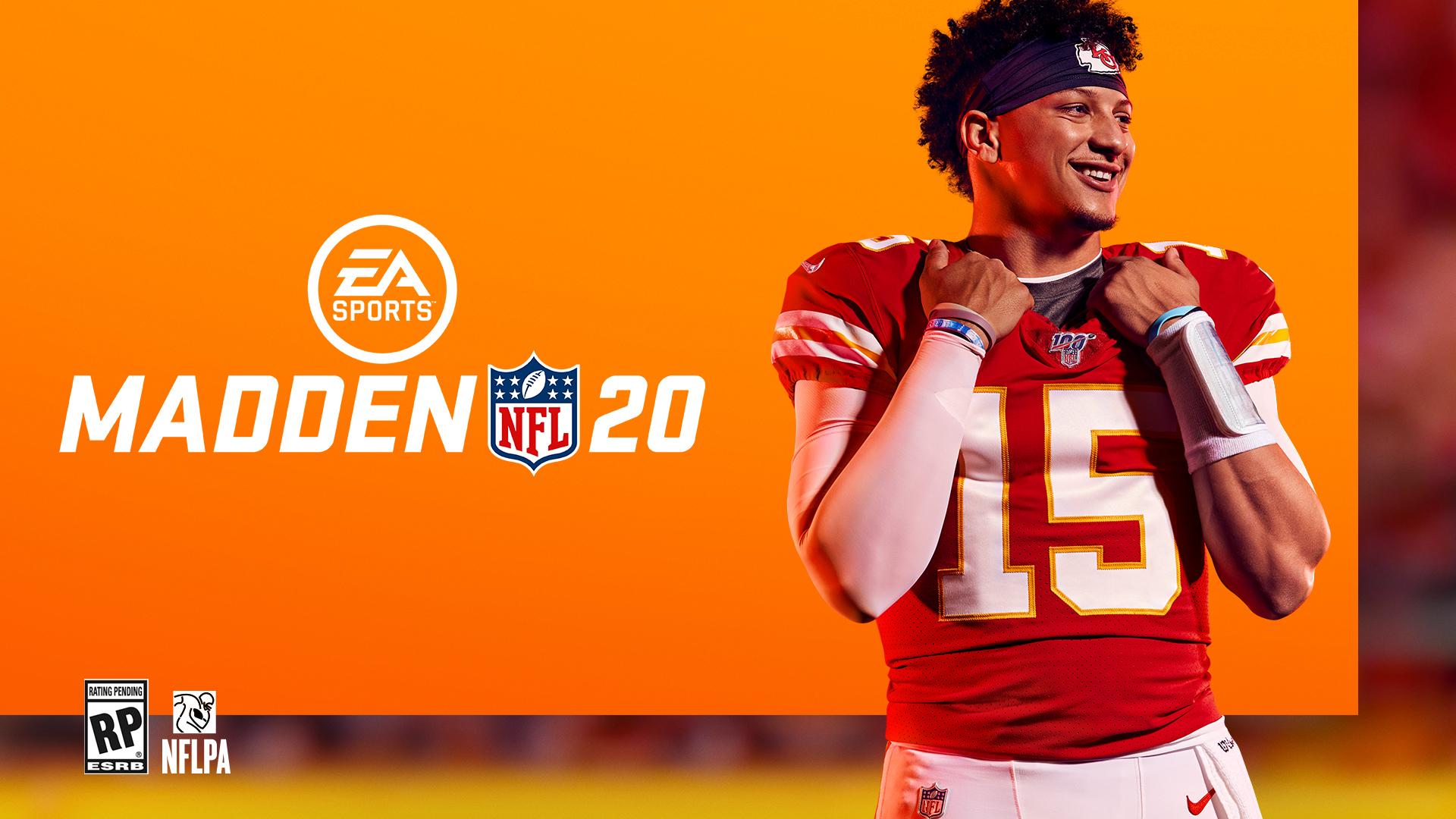 Blue 42... Blue 42... Omaha! Omaha!... Set!
4th and 3 from the 28-yard line. 4 seconds left on the clock. Down by 5. Touchdown wins it, field goal does nothing. What play do you call? No time to run the ball, pick up the first down, and call time out. You can't take a sack. You can't throw it short of the endzone. You must score a touchdown, anything else and the season is over. What do you do? Hopefully, you've done enough in the first 59 minutes and 56 seconds so that you don't have to make this split second decision. And of course there's the other side of it too. Which defensive play do you call? Do you play it safe and maximize coverage? Or do you get aggressive and send the entire arsenal after the QB? Not quite life or death, but your entire football season could be riding on this...
With Madden 20, you get the chance to make the call and so much more. Much like every installment of the Madden football franchise, you get to be general manager, coach, and superstar. Winning a Super Bowl title on Madden isn't exactly like winning an actual Super Bowl, but for some, it's as close as it gets.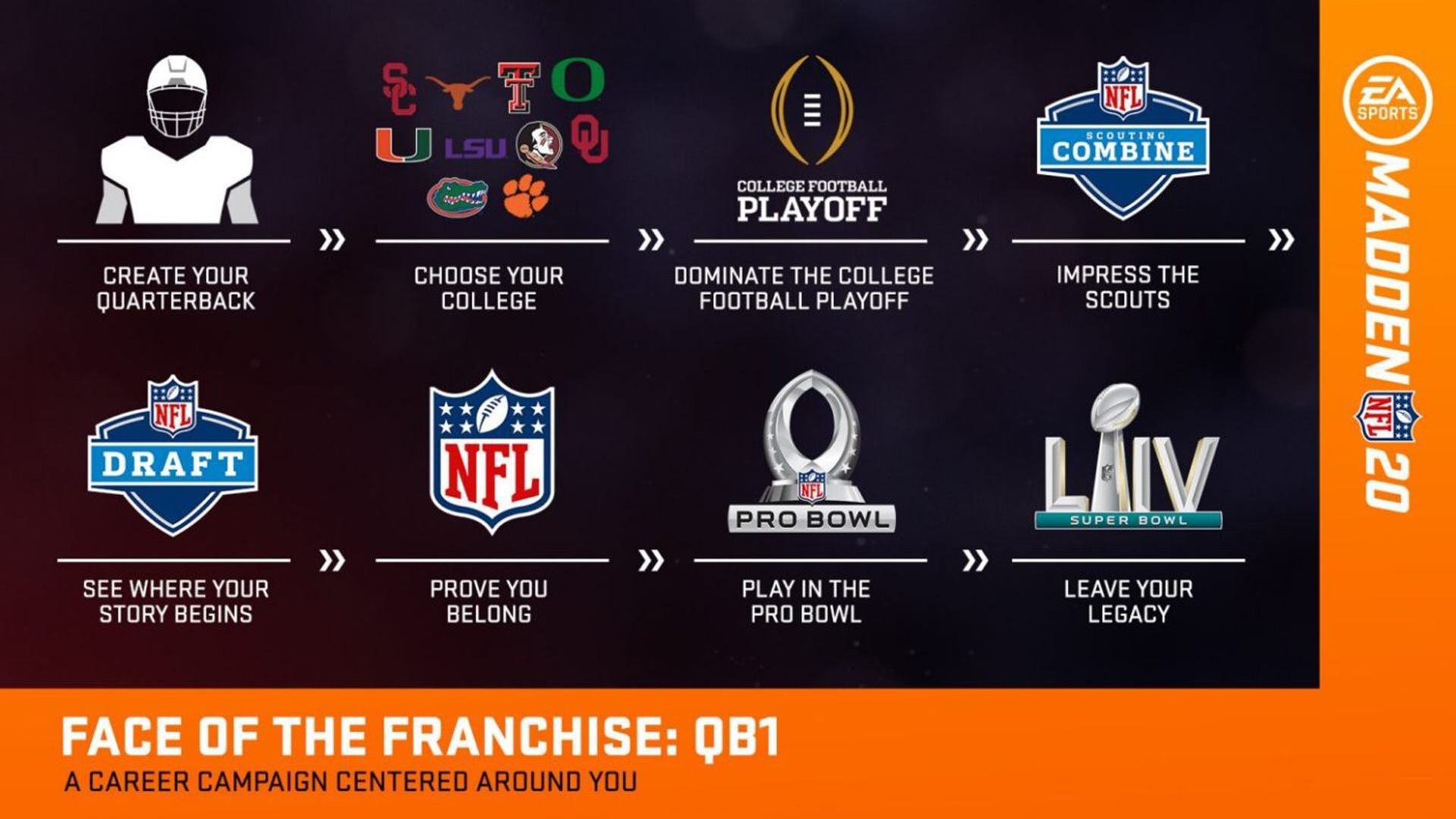 The biggest addition to Madden 20 is the reintroduction of NCAA football to video games. Although very limited in the teams you can choose to play for, you have the opportunity to commit to the school of your choice: Clemson, Florida State, Miami, Florida, LSU, Oregon, USC, Texas, Oklahoma, or Texas Tech. Face of the Franchise: QB1 allows the user to design a quarterback and navigate through the College Football Playoffs. You then get to participate in the NFL Combine, hopefully boost your stock, and get drafted. This new campaign is Madden's way of revamping the Career mode from previous installments.
Another huge addition to Madden 20 is that superstar players will have the abilities of real-life superstar players. Madden 20 has identified 50 total players and marked them as X-factors. These players have special abilities that can be unlocked by completing in-game objectives. This feature is meant to truly highlight the dominance and talent of these players and how they can affect the outcome of a game. It's also seen as a way to reward the gamer for their knowledge and skill of using X-factor players.


This newest installment of Madden has 4 players with a 99 rating (the highest rating a player can get). Interesting fact about the famed 99 Club: this year and for the first time since 2017, there is not a single quarterback with a 99 rating. Even though Kansas City Chiefs quarterback phenom and reigning MVP Patrick Mahomes graces the cover of Madden 20, he still only came in with a 97 rating, which also happens to be the highest rating for a QB. Now, a 97 rating is nothing to sneeze at, but you would expect the reigning MVP at [arguably] the most important position on the field, and with the numbers he put up last season (5000+ yards passing, 50 touchdowns) to get a 99 rating. Regardless, this year's 99 Club members are Aaron Donald, Defensive Tackle, Los Angeles Rams, Deandre Hopkins, Wide Receiver, Houston Texans, Khalil Mack, Outside Linebacker, Chicago Bears, and Bobby Wagner, Middle Linebacker, Seattle Seahawks. There are three players with a 98 rating that could easily be rated as 99 and I don't think anyone would mind; they are: Antonio Brown, Wide Receiver, Oakland Raiders, Julio Jones, Wide Receiver, Atlanta Falcons, and Luke Keuchly, Middle Linebacker, Carolina Panthers. If you've seen any actual game films of the players listed above, you would have no argument against their ratings; they are that dominant at their respective positions.
Speaking of ratings, Madden 20 was released to a slew of mixed reviews. For the most part, I think most of the ratings I found for Madden 20 came in pretty reasonable. Some critics were harsher than others on their reviews, but overall, the game still received a positive outlook.
GameSpot: 8/10

Shacknews: 4/10

IGN: 8.1/10

GamesRadar: 4/5

SportingNews: 4/5

GameRevolution: 3/5

Metro Game Central: 7/10
You'll just have to play Madden 20 for yourself and draw your own conclusions. Are the X-factor players and their special abilities accurate? Is the Face of the Franchise: QB1 feature that much better than previous Career modes? There are three editions of the game you can purchase: Standard, Superstar, and Ultimate Superstar. All three editions offer the base game but if you purchase a higher edition, you also get more fantasy and player packs. See the chart below to compare the three editions available for purchase.
Madden 20 was released August 2, 2019 and is available for the PlayStation 4, Xbox One, and PC, but it is still not to late to get your own copy. Click

[here]

to purchase your copy today.