Week 7 - Scores and prediction results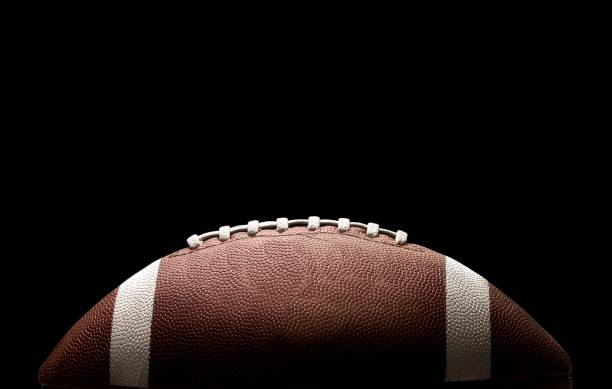 I don't have much to say this week... except that it has been a weird season so far. Star quarterbacks going down early in the season with freak injuries has paved the way for younger, less experienced quarterbacks. There are some exceptions: the Falcons lost Matt Ryan and his replacement Matt Shaub isn't exactly a spring chicken and Patrick Mahomes went out with a dislocated knee cap to make way for 12 year veteran Matt Moore. You have some coaches making a change at quarterback to try to save their season (and most importantly their job): Tennessee Titans benched former number 2 overall pick Marcus Mariota for former number 8 overall pick Ryan Tannehill, Head Coach Brian Flores in Miami is starting the ageless Ryan Fitzpatrick over youngin' Josh Rosen [although I don't think FitzMagic will save the Dolphins' season] and the Giants made the move a few weeks ago by benching legend Eli Manning for their new gunslinger Eli Manning, Jr.... I mean, Daniel Jones. You have some teams who refuse to look towards the future even though their season was lost before it even started: Redskins drafted QB Dwayne Haskins in the first round this past draft but still refuse to play him (they just fired their head coach, are currently sitting at 1-6, and aren't going anywhere soon; why not play the young buck and see what he has?), the Bengals are now considering a QB change from longtime starter Andy Dalton to newly drafted Ryan Finley. In a league that is all about winning right now, why not give your future players some playing time to gain much needed experience? You can't get better if you never get on the field. And don't give me that whole, "well, he runs with the first and second teams during practice." Man, we talking about practice!!! Running plays against your own defense is not the same as running plays and making throws against a different team. If you weren't going to give Josh Rosen any playing time, why trade draft picks for him? How long are you going to wait until he becomes your quarterback? Same with Dwayne Haskins... why draft him so high if you refuse to play him, even as you watch your season fade away? What do you have left to lose?
Anyways, let's get to the results of this past weekend's games. For the record, I ended up going 8-5. Still a winning record, so I'm not too down on myself.
Thursday, October 17, 2019
THURSDAY NIGHT FOOTBALL
Kansas City Chiefs (5-2) at Denver Broncos (2-5)
Final Score: 30 - 6
Winner: KANSAS CITY CHIEFS [no prediction made]
Notes: This is the game that finally took Patrick Mahomes off the field. He was already dealing with a bum ankle, but after dislocating his knee cap, he had no choice but to leave the field. Even without Mahomes, the Broncos were no match for the Chiefs defense. 9 sacks! Joe Flacco was running for his life all night. That Denver offensive line made the Chiefs defense look legit (in case you missed it, they're still not very good).


Sunday, October 20, 2019
Los Angeles Rams (4-3) at Atlanta Falcons (1-6)
Final Score: 37 - 10
Winner: LOS ANGELES RAMS [predicted winner: Los Angeles Rams]
Notes: Again, another game where an All-Pro quarterback went down with an injury. The Falcons didn't look very good before Matt Ryan's injury and I doubt they'll look very good after. This team is going nowhere fast! There are rumblings that the Falcons could be having a fire sale before the trade deadline. If you can't win with the team you have now, why not trade your better players for future assets? The Dolphins have been doing it all year.


Miami Dolphins (0-6) at Buffalo Bills (5-1)
Final Score: 21 - 31
Winner: BUFFALO BILLS [predicted winner: Buffalo Bills]
Notes: Buffalo wins with defense. Yes, they had to rely on the offense to come from behind to snag the win, but if the defense doesn't prevent the Miami from scoring [any more], the offense can score 100 points and still lose. If the Buffalo offense can be just a little better and more consistent, they might have a better shot at taking out the Patriots.


Jacksonville Jaguars (3-4) at Cincinnati Bengals (0-7)
Final Score: 27 - 17
Winner: JACKSONVILLE JAGUARS [predicted winner: Jacksonville Jaguars]
Notes: Oh Cincinnati, where did it go wrong? I'll tell you what I think... I think the Bengals hung on to Head Coach Marvin Lewis for far too long. He couldn't do anything with them (they did have a good run a few years back, remember Carson Palmer and Chad Ochocinco?), couldn't win in the playoffs, couldn't beat the Steelers. He hung on to older veterans [who were pretty good], but he wasn't very good at replenishing the roster. And now it's caught up to them. Plus, maybe Zac Taylor isn't the offensive genius that the Bengals thought he'd be? Afterall, he did coach quarterbacks for Sean McVay and as we all know, the Sean McVay coaching tree is a great source for future innovative offensive masterminds! Sorry, I've ranted about this before... I'll stop.


Minnesota Vikings (5-2) at Detroit Lions (2-3-1)
Final Score: 42 - 30
Winner: MINNESOTA VIKINGS [predicted winner: Detroit Lions]
Notes: What was I thinking? I thought the Lions would be ready to make up for barely losing to the Packers the week before. Boy was I wrong. Or, it's that Vikings QB Kirk Cousins turned on a switch and things are about to take off from here? "You like that!? You like that!?" But the Vikings did lose WR Adam Thielen to an injury. Hopefully he comes back soon, but I mean, Stefon Diggs ain't no scrub as a number 1 receiver though. I think the Vikings will be just fine.


Oakland Raiders (3-3) at Green Bay Packers (6-1)
Final Score: 24 - 42
Winner: GREEN BAY PACKERS [predicted winner: Green Bay Packers]
Notes: Aaron Rodgers is on fire! 5 TD's through the air and 1 on the ground. This kid can do it all! And we all thought Green Bay was going to regress a bit because Davante Adams is out with an injury. Pshhhh... And I'm not saying Oakland played poorly, it's just that Green Bay was playing that well. The Raiders will get it together one of these days; they certainly are looking a bit better.


Houston Texans (4-3) at Indianapolis Colts (4-2)
Final Score: 23 - 30
Winner: INDIANAPOLIS COLTS [predicted winner: Houston Texans]
Notes: Just when I thought the Texans were turning a corner and going to run away from the AFC South... they go out and lose... to another team from the AFC South. I don't know if this game says more about Houston or Indy. I mean, even without Andrew Luck (lost to early retirement), Indianapolis still looks very competent. They seem to be a more complete team than others in the AFC South. But yet, Deshaun Watson in Houston is the one being talked about for making a run at league MVP. Does anyone remember how he looked against the Panthers a few weeks ago!?


Arizona Cardinals (3-3-1) at New York Giants (2-5)
Final Score: 27 - 21
Winner: ARIZONA CARDINALS [predicted winner: Arizona Cardinals]
Notes: See, I told you Head Coach Kliff Kingsbury and QB Kyler Murray are starting to click. Maybe NFL teams need to go down to the college level to find their next head coach. Maybe that's the trick? But then again, not every team has the opportunity to draft a former Heisman winning QB first overall and not every Heisman winning quarterback turns out to great in the NFL. After a hot start to the season by Giants QB Daniel Jones, it's becoming more and more apparent that the team around him just isn't very good (although Saquan Barkley is a beast).


San Francisco 49ers (6-0) at Washington Redskins (1-6)
Final Score: 9 - 0
Winner: SAN FRANCISCO 49ERS [predicted winner: San Francisco 49ers]
Notes: I read somewhere that this game tied for second in NFL history as the shortest game ever played in terms of duration; and boy, I'm sure some fans are glad it didn't last over 3 hours like games normally do. This game was played in the rain, but not just "it's raining" type rain, we're talking monsoon season rain. Why do you think the score was 9-0? With the Niners at 6-0, does this mean they're legit title contenders? We'll find out in the next couple of weeks when the competition starts getting more legit.


Los Angeles Chargers (2-5) at Tennessee Titans (3-4)
Final Score: 20 - 23
Winner: TENNESSEE TITANS [predicted winner: Los Angeles Chargers]
Notes: The Titans benched previous starter [and Heisman winning QB] Marcus Mariota for an average at best Ryan Tannehill. Maybe it sparked something in the Titans because they did win the game. How much of it was because of Tannehill though? Afterall, the Titans defense stuffed the Chargers at the goal line and forced a fumble with only 15 seconds left in the game. They could have lost right there if Chargers RB Melvin Gordon scores a touchdown instead of coughing up the ball.


New Orleans Saints (6-1) at Chicago Bears (3-3)
Final Score: 36 -25
Winner: NEW ORLEANS SAINTS [predicted winner: New Orleans Saints]
Notes: Bears QB Mitchell Trubisky had a terrible game. There is no other way around it. They only lost by 11, but the Saints had all but wrapped up the victory before Chicago scored most of their points in garbage time. And what happened to that 'dominant' Bears defense? Oh wait, that's right... former Defensive Coordinator Vic Fangio finally got his shot to become a head coach in the NFL (although his team, the Broncos aren't very good right now either). His defenses were always good when he was coordinator. And speaking of good defenses, (I hate to say it, but) the Saints defense is legit. Even without QB Drew Brees, this defense can and will win games for you.


Baltimore Ravens (5-2) at Seattle Seahawks (5-2)
Final Score: 30 - 16
Winner: BALTIMORE RAVENS [predicted winner: Seattle Seahawks]
Notes: As much as I love Seahawks QB Russell Wilson, the team truly is dependent Russell Wilson. See what happens when he doesn't play as well as he has? The Seahawks can't play like this and expect to go very deep into the playoffs. And have you heard about the comparisons between Ravens QB Lamar Jackson and former NFL QB Michael Vick? What are your thoughts on this? Honestly, I don't know what to think about it... Similar? Sure. Jackson is the next Vick? Maybe... we'll see...


SUNDAY NIGHT FOOTBALL
Philadelphia Eagles (3-4) at Dallas Cowboys (4-3)
Final Score: 10 - 37
Winner: DALLAS COWBOYS [predicted winner: Philadelphia Eagles]
Notes: The winner was to take over first place in the NFC East and win was exactly what the Cowboys did. Does this mean they're "back?" No, I don't think so. We'll have to see another game to two to really see how consistent they can be. But if you're talking about winning 3, losing 3, winning 3, losing 3 consistent, then 'yes,' the Cowboys are very consistent. At this point, I think it'll be smarter to invest more time and money into WR Amari Cooper instead of QB Dak Prescott. Prescott's not a bad QB, but let's face it, Cooper makes him look a lot better than he is.


Monday, October 21, 2019
MONDAY NIGHT FOOTBALL
New England Patriots (7-0) at New York Jets (1-5)
Final Score: 33 - 0
Winner: NEW ENGLAND PATRIOTS [predicted winner: New England Patriots]
Notes: Patriots QB Sam Darnold had one hell of a game. Mono was not going to keep this guy down for very long. Oh wait, Darnold doesn't play for the Patriots... Hmm..... Side note: did you Bill Belichick toying with the Jets towards the end of the game there? Delay of game penalty [on a punt] = declined by the Jets. False start = declined by the Jets. The cameras caught Belichick smirking after that false start because, as the commentators pointed out, it was intentional. I think he knew the Jets were going to decline the penalty. But he had already made up his mind that he was going to have his player do it anyway. That's what the smirk is for. And you can be mad all you want, but Belichick and the Pats will be the ones laughing it up and left standing up on stage hoisting the Lombardi Trophy at season's end.
8-5 this week. Man, I'm not too bad at this predictions thing. Ha! Maybe I get lucky on some of the games. Maybe I'm overthinking and overanalyzing on others. Be on the lookout for my predictions later this week. And don't forget to tune in to FOX this Thursday for Thursday Night Football between...... Washington Redskins at Minnesota Vikings!? Hmm... I can see the storylines now... Vikings QB Kirk Cousins versus his old team.... Redskins RB Adrian Peterson versus his old team... We'll have to wait and see how next week goes.