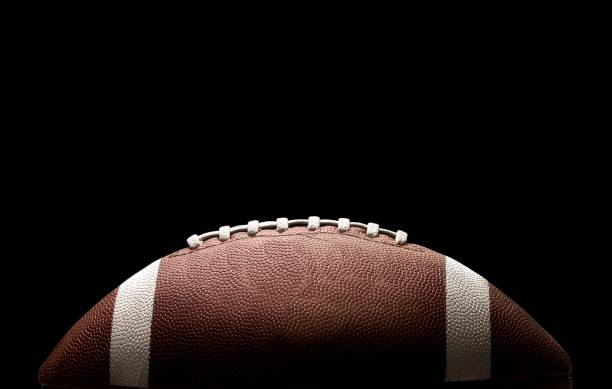 Thursday Night Football: and people say there's no excitement on Thursdays. Well, for the record, the game probably wasn't as entertaining as it could have or should have been. But there was plenty of drama! After injuring his ankle a few weeks ago, Patrick Mahomes is finally going to have to sit a couple of games. Except, this time, it's not for his ankle. On a routine quarterback sneak, Patrick Mahomes followed his linemen and lunged forward, just like he would any other time and just like you're taught. His teammates were super excited that he at least got the first down, but Mahomes wasn't jumping up and down in celebration with them. He laid on the ground, clutching at his knee. The team doctors later reported that it was a dislocated knee cap. If you were watching the game, there was a point where it looked like one of the trainers actually popped it back into place! I won't post it here, but you'll have to go check it out yourself.
Kansas City did beat the Broncos even without Mahomes. Not to take anything from Matt Moore who relieved Mahomes, but they were playing against the Denver Broncos! In case you missed it, Denver is not very good... and haven't been "good" since Peyton Manning retired. And you can't say that it all falls on the quarterback either. Yes, Broncos QB Joe Flacco is not Peyton Manning, but he's been in the league a long time and has a Super Bowl ring to show for it. He may be past his prime, but still a very serviceable QB. I'm also willing to bet that even Peyton Manning wouldn't be able to do much if this offensive line was 'protecting' him. The Kansas City defense had 9 sacks last night! They only had 11 total coming into this game!! Won't be winning many games with a porous offensive line who can't protect the QB or block for their running backs.
Anyways, let's get to my predictions for Sunday's games and Monday Night Football. As always, please remember that I am not an expert by any means. I don't have insider information. I don't have the time to watch game film and dissect matchups and calculate percentages. I don't gamble and place bets on these outcomes. I'm just a man who loves to watch football. And these predictions are based solely on my own opinion (and do not necessarily reflect the views and opinions of others).
Let's get it!!!!
Sunday, October 20, 2019
**All times are Central Standard Time, plan accordingly in order to not miss your favorite team.
**Check your local listings to see which game(s) will be shown in your area; not all games are available in all markets.


Los Angeles Rams (3-3) at Atlanta Falcons (1-5); 12:00pm; FOX
Predicted Winner: Los Angeles Rams
Reason: Although I think the Rams are highly overrated, the Falcons just aren't that good. We'll see if Rams RB Todd Gurley is healthy enough to play this weekend (early reports are that he'll be ready to go). Plus, with the trades that the Rams pulled off this week in their secondary (traded away CB Marcus Peters and traded for CB Jalen Ramsey), we'll see if it pays off.


Miami Dolphins (0-5) at Buffalo Bills (4-1); 12:00pm; CBS
Predicted Winner: Buffalo Bills
Reason: It's the Dolphins! They had a chance to win it last week versus the Redskins. Head Coach Brian Flores decided to go for two points to win instead of going for one point to take it to overtime. Gutsy call, but what else did they have to lose!? But still, the Bills are playing lights out on defense. Head Coach Sean McDermott is a defensive genius (as is his Defensive Coordinator Leslie Frazier).


Jacksonville Jaguars (2-4) at Cincinnati Bengals (0-6); 12:00pm; CBS
Predicted Winner: Jacksonville Jaguars
Reason: It's the Bengals! If there's a team right now that looks as bad as the Dolphins, it has to be the Bengals. Aging stars [showing signs of their age] with no depth on the roster can only spell trouble. So much for hiring a head coach from the Sean McVay coaching tree..... just because he coached under Sean McVay doesn't mean that he will become the next Sean McVay... this trend needs to stop... like yesterday already...


Minnesota Vikings (4-2) at Detroit Lions (2-2-1); 12:00pm, FOX
Predicted Winner: Detroit Lions
Reason: Detroit played well enough to win at Green Bay this past Monday night. Say all you want about how they got hosed by the officials on those last two "hands to the face" penalties, but those are two plays out of the many that they ran that night. They had plenty of other opportunities to win or lose the game. Either way, I think the Vikings come back to Earth this week. Detroit will be out to prove that they should not be counted out when predicting NFC North champions.


Oakland Raiders (3-2) at Green Bay Packers (5-1); 12:00pm; CBS
Predicted Winner: Green Bay Packers
Reason: So the trend of hiring Sean McVay's assistant coaches brought Matt LaFleur to Green Bay this year. He has the Pack sitting at 5-1. Is he the next offensive genius that can propel Packers to the promised land? Is he so innovative that he'll have the Packers shattering records left and right? Umm... yeah, that trend needs to stop. It's getting annoying... PLEASE REMEMBER THAT THE PACKERS STILL EMPLOY THE AARON RODGERS AT QUARTERBACK!!! Let's not anoint Matt LaFleur the next coaching prodigy just yet (note: remember what he did with the Tennessee Titans last year as their Offensive Coordinator? You don't? Exactly.........).


Houston Texans (4-2) at Indianapolis Colts (3-2); 12:00pm; CBS
Predicted Winner: Houston Texans
Reason: As long as Deshaun Watson has time in the pocket to throw and is not getting hit all the time, the Texans look pretty good. They still have one of the best wide receivers in the game [and a pretty strong supporting cast]. In the end, Houston's defense will set the tone. If they can contain WR T.Y. Hilton, they should be okay.


Arizona Cardinals (2-3-1) at New York Giants (2-4); 12:00pm; FOX
Predicted Winner: Arizona Cardinals
Reason: The Cardinals seem to be hitting their stride. After a very slow start to the regular season, they are on a roll. QB Kyler Murray is becoming more comfortable as an NFL passer. But most importantly, Head Coach Kliff Kingsbury also looks to be more comfortable being an NFL head coach. Even though the Giants are expected to get RB Saquan Barkley back this weekend, I don't the rest of the team can keep up with him. For example, he could go out and score 5 touchdowns all by himself, but if the defense gives up 6 touchdowns, then his 5 mean nothing because they lost the game anyway. See what I'm saying?


San Francisco 49ers (5-0) at Washington Redskins (1-5); 12:00pm; FOX
Predicted Winner: San Francisco 49ers
Reason: It's the Redskins! When your running back won't let your QB audible at the line, does that say more about the QB, the RB, or the playcaller? There are clips of Adrian Peterson visibly telling Case Keenum to not audible out of the play called and stick with it. Granted, it is Adrian Peterson (I keep trying to tell everyone that he can tote the ball with the best of them). But is this also a sign that even the coaching staff might not have control or cooperation of individual players on the field? Washington is trainwreck!! The Niners just completely annihilated and embarrassed the McVay's of LA... err, the Rams. They are not 5-0 by accident.


Los Angeles Chargers (2-4) at Tennessee Titans (2-4); 3:05pm; CBS
Predicted Winner: Los Angeles Chargers
Reason: I understand the Titans are looking for a spark, so they bench their 'franchise' QB Marcus Mariota in favor of Ryan Tannehil. Tannehill didn't exaclty light up the league during his time as a starter in Miami. Maybe Head Coach Mike Vrabel isn't the right coach for the Titans. He still is a good coach and is highly respected by players and other coaches alike, but you still have to play the games. You don't win games simply because someone respects you. Although the Chargers don't look very good right now, I still feel they have an overall more talented team. And you can win games simply based on talent.


New Orleans Saints (5-1) at Chicago Bears (3-2); 3:25pm; FOX
Predicted Winner: New Orleans Saints
Reason: Maybe QB Teddy Bridgewater is good and can win games? Perhaps. Maybe I was being a little biased in previous weeks and picking against the Saints because that means the Panthers have a better shot at winning the division? Nah... I regret nothing... Ha! Watch this be the week I pick the Saints to win and they go out and lose (RB Alvin Kamara and TE Jared Cook have both been ruled out for this game). Hmm... the Bears defense versus a banged up Saints offense... maybe I should change my pick to the Bears? Nah... maybe I can jinx the Saints by picking them to win! Maybe that's my trend for the rest of the season... we shall see, my friends....


Baltimore Ravens (4-2) at Seattle Seahawks (5-1); 3:25pm; FOX
Predicted Winner: Seattle Seahawks
Reason: We've already seen unexpected things happen to the Seahawks at home this year (like the Buccaneers coming away with a win), but I still think Russell Wilson will be too much for the Ravens defense. Wilson is an early MVP candidate and it is well deserved too. He truly carries this team! The Ravens still have a potent running game and with QB Lamar Jackson putting up numbers like he does, they'll never be fully dominated; they'll always have a shot to win. But again, unexpected things to happen too often at CenturyLink Field.


SUNDAY NIGHT FOOTBALL
Philadelphia Eagles (3-3) at Dallas Cowboys (3-3); 7:20pm; NBC
Predicted Winner: Philadelphia Eagles
Reason: The winner of this game takes sole possession of first place in the NFC East. Both teams were supposed to be better than what they are at this point in the season. I wrote extensively about the Cowboys previously so I won't go into it here, but just know that the Cowboys seemed to have hit a wall. After starting super hot and flying high at 3-0, they were quickly shot down out of the sky and hit the ground hard, going 0-3 to even their record at 3-3. The Eagles haven't fared much better either. I don't know about this game; it's one of those toss up games to me. But my wife says she thinks the Eagles will win, so I'm going with that!
Monday, October 21, 2019
MONDAY NIGHT FOOTBALL
New England Patriots (6-0) at New York Jets (1-4); 7:15pm; ESPN
Predicted Winner: New England Patriots
Reason: It's the Patriots! Although the Jets are still flying high after their first win last week, the Patriots are on a different level than the Cowboys. Bill Belichick and Tom Brady are a lethal combination. Plus, the Pats don't lose very often within the division. Bill and Tom still reside in the East and until they longer do, the Patriots should always be favored to win games against other AFC East teams.
The four teams on a bye week are the Cleveland Browns, Pittsburgh Steelers, Tampa Bay Buccaneers, and Carolina Panthers. So because the Panthers are off this week, I will not be watching football... at all....... just kidding, football will always be football and as a lifelong fan of football, if there's a game on, I'll probably be watching it. But my wife and I do have a few more things planned for this weekend because we know we won't be missing a Carolina Panthers game! Smart, isn't it!?
Check back in with me on Monday or Tuesday of next week for game results and outcomes. I still have to do the math to see what my prediction record is so far, but I have a feeling I'm not doing too bad. How do your predictions compare to mine?