NFL Football Week 5 - One Man's Predictions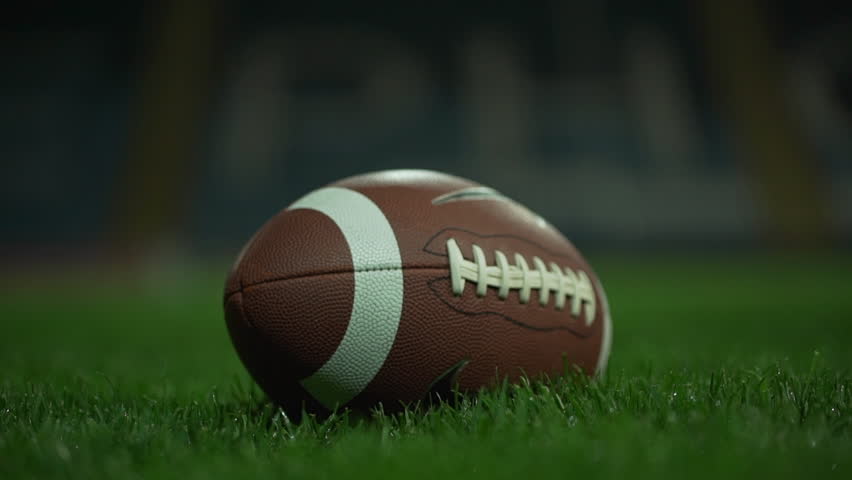 NFL Week 5. I don't know about you, but it feels so much later than just week 5 of the NFL season. It feels like they've been playing football for at least 2 months now. Wait, technically they have been playing since early August. So it has been 2 months of football now, but the first four games don't count? They're only preseason games? Man, maybe the league should decrease the number of meaningless games..... and maybe extend the number of regular season games that actually count for something? Okay, so if any of you are following what's going on off the field, you'll know that there is a proposal between the owners and the NFLPA (NFL Players' Association) that discusses eliminating the preseason and going to a 17-game regular season. As it is right now, there are 4 preseason games and a 16-game regular season. A lot of players and fans have voiced their opinions about the preseason. They say the games are meaningless; too many players get injured because they push themselves harder and harder to try to make the roster, superstar players don't play a whole lot due to fear of getting hurt, coaches don't really let loose because they don't want anyone to know what they can and cannot do, and the games aren't exciting because often times, you're just watching 3rd and 4th string players. So, if they take away the preseason and go with an extra 1 regular season game, would that really improve the product on the field so early in the season? Most, if not all, teams take the preseason to tweak their playbooks, their game plan, and their roster; it's basically a glorified practice session. But would you rather have 4 games that don't count against your record to tweak things or have only 1 game that will count against you to tweak things? I have a feeling change will be coming soon, but at the same time, I wouldn't be surprised if things don't change at all and we all just continue to watch watered-down preseason games for the foreseeable future.
Anyways, here are the games that are scheduled for this coming weekend. But, keep in mind that the week technically started last night. I didn't get my thoughts on that game down on paper in time, but my predicted winner would have been the Seattle Seahawks (I'm not a big fan of the Los Angeles Rams; I think they're overrated as a team). While doing some of the research to finish this blog, I realized that the statistics are updated nightly, so if I needed to know how teams ranked in certain offensive and defensive categories, it would be a bit skewed. Since two teams played last night, their totals may be higher than others because of having played one more game than the rest of the league (and subsequently teams on a bye last week would have stats that look 2 games behind). So what I'm saying is, I need to write and publish this blog earlier in the week; like before the Thursday Night Football games start.... I'm working on it...
For this week's predictions, I won't be providing team stats and their rankings (they would be a bit skewed). Instead, I will provide a prediction on who I think will win and a short reason. Again, I'm no football expert; just a man with a passion and an opinion. Here we go!
WEEK 5
Thursday Night Football recap
Thursday, October 3, 2019
Los Angeles Rams at Seattle Seahawks
Final Score: 29 - 30
Winner: SEATTLE SEAHAWKS


Leading Passer
(LAR) J. Goff - 29/49, 395 yds, 1TD, 1INT
(SEA) R. Wilson - 17/23, 268 yds, 4TD, 0INT
Leading Rusher
(LAR) T. Gurley II - 15 att., 51 yds, 2TD
(SEA) C. Carson - 27 att., 118 yds, 0TD
Leading Receiver
(LAR) G. Everett - 7 rec, 136 yds, 0TD
(SEA) W. Dissly - 4 rec, 81 yds, 0TD
Special Teams
(LAR) G. Zuerlein - 3/4 FG, 2/2 XP (missed game winning field goal with 15 seconds left in the game... c'mon Greg "The Leg" Zuerlein...)
(SEA) J. Myers - 1/2 FG, 3/3 XP
Defense
(LAR) 1 fumble recovery, 1 team sack
(SEA) 1 INT, 1 fumble recovery


Quick, name someone else who plays for the Seattle Seahawks.... it's okay, I'll wait........ Nope, Pete Carroll is the head coach........ Richard Sherman? No silly, he's now in San Francisco and hasn't been in Seattle in a couple of years....... Kevin Durant? I would love to see a 6 foot 9 inch wide receiver streaking down the sideline as much as the next guy... but wrong sport... and no, just no. Russell Wilson still proves that he is worth every penny the Seattle Seahawks are paying him. He makes every throw look effortless. He is one of the rare quarterbacks that truly carries his team. If he's on fire, the team's on fire, if he's ice cold, the team's ice cold. Yes, Greg "The Leg" Zuerlein might have just barely missed the game winning field goal for the Rams, but the Seahawks are only as good [or as bad] as Russell Wilson and he has proven time and time again that he is pretty good.
Side note: I don't know about the rest of you, but those full-bodied, super bright, neon green jerseys have to go! It was literally hard to watch that game for long periods of time. I found myself annoyed and not enjoying the game more times than I care to remember. That neon green is to be used as an accent or highlighting color, not a full-bodied sports jersey. Not cool, man!
Sunday, October 6, 2019
**All times indicated for kickoff are Central Time so please plan accordingly per your viewing time zone; TV coverage depends on your market. Check your local listings for which game will broadcast in your area.
Arizona Cardinals (0-4) at Cincinnati Bengals (0-4) ; 12:00pm kickoff; TV Coverage: FOX
Predicted Winner: Arizona Cardinals
Reason: One of these two rookie head coaches has to win their first game here. I think the Arizona Cardinals are further along with their rookie head coach's system than the Cincinnati Bengals are with theirs. Plus, Larry Legend, need I say more.


Buffalo Bills (3-1) at Tennessee Titans (2-2); 12:00pm; CBS
Predicted Winner: Buffalo Bills
Reason: Bills QB Josh Allen is still in the concussion protocol and may not be available for this game, but Head Coach Sean McDermott sure knows how to coach up a mean defense; I think the Bills defense is the difference maker. The Titans are consistently inconsistent; they look unstoppable one week and look like total duds the next. I'm still sold on the Bills defense.


Chicago Bears (3-1) at Oakland Raiders (2-2); 12:00pm; FOX
Predicted Winner: Chicago Bears
Reason: Khalil Mack gets his revenge... That's it, nothing more to say.


Tampa Bay Buccaneers (2-2) at New Orleans Saints (3-1); 12:00pm; FOX
Predicted Winner: Tampa Bay Buccaneers
Reason: I just don't think Saints QB Teddy Bridgewater can do enough for this team's passing game. He likes to dink and dunk his way down the field (5 yards here, 8 yards there until you punch it in from the 2 yard line with the running backs). If the Saints fall behind to the Buccaneers (and with the way Head Coach Bruce Arians is working QB Jameis Winston right now) 5 and 10 yard pick ups won't do any good. I expect the Bucs to come out swinging and get up big quickly.


Minnesota Vikings (2-2) at New York Giants (2-2); 12:00pm; FOX
Predicted Winner: New York Giants
Reason: No more miracles in Minnesota these days. I think the team is imploding and with so many negative stories floating around the media this past week, I think they'll be too distracted to play a full, clean game. And, it seems like the Giants are starting to come together as a team. I guess benching Eli was the right move after all.


New York Jets (0-3) at Philadelphia Eagles (2-2); 12:00pm, CBS
Predicted Winner: Philadelphia Eagles
Reason: The Jets are a mess. Huge, bloated contracts handed out over the summer and this is what they have to show for it? Just because a player is getting paid top-tier dollar doesn't mean they are top-tier talent. Just saying...


Baltimore Ravens (2-2) at Pittsburgh Steelers (1-3); 12:00pm, CBS
Predicted Winner: Baltimore Ravens
Reason: The Ravens running game will be the difference maker (they do lead the NFL with over 200 yards rushing per game). With QB Lamar Jackson's running ability and RB Mark Ingram II's change of scenery, I think they'll be too much for the Steelers. That Steelers defense just isn't what it used to be.


New England Patriots (4-0) at Washington Redskins (0-4); 12:00pm, CBS
Predicted Winner: New England Patriots
Reason: Is Bill Belichick still the head coach in New England? Yes? Exactly....


Jacksonville Jaguars (2-2) at Carolina Panthers (2-2); 12:00pm, CBS
Predicted Winner: Carolina Panthers
Reason: Panthers RB Christian McCaffrey is a bigger home-run threat every time he touches the ball than Jaguars RB Leonard Fournette. Panthers Head Coach Ron Rivera calling defensive plays again is the main reason why this defense is clicking.


Atlanta Falcons (1-3) at Houston Texans (2-2); 12:00pm, FOX
Predicted Winner: Houston Texans
Reason: Atlanta is not playing very well overall right now. I don't think their defense will be able to do what Carolina did last week in Houston. Texans WR DeAndre Hopkins should have a better day, statistically, than last week.


Denver Broncos (0-4) at L.A. Chargers (2-2); 3:05pm, CBS
Predicted Winner: L.A. Chargers
Reason: Chargers QB Philip Rivers can still get it done. Plus, he gets RB Melvin Gordon back this week, which will provide a bigger threat in the backfield. The Broncos just lost LB Bradley Chubb for the year which means teams can now double team LB Von Miller more frequently. The Broncos defense isn't what it used to be either.


Green Bay Packers (3-1) at Dallas Cowboys (3-1); 3:25pm; FOX
Predicted Winner: Dallas Cowboys
Reason: Aaron Rodgers > Dak Prescott, but last I checked, you still need a full team to win games in the NFL. Packers WR Davante Adams is out and so is Packers RB Jamaal Williams. That leaves the Packers super thin at the two skill positions and their defense maybe isn't as dominant as the first two games of the year indicated. I could see Cowboys QB Dak Prescott having a big day and picking this defense apart.


Sunday Night Football
Indianapolis Colts (2-2) at Kansas City Chiefs (4-0); 7:20pm; NBC
Predicted Winner: Kansas City Chiefs
Reason: Chiefs QB Patrick Mahomes is still a beast. The team has depth at every skill position and can score in so many different ways. The Colts without QB Andrew Luck don't pose as big a threat (nothing against starting QB Jacoby Brissett, but he's no Andrew Luck).


Monday Night Football, Monday, October 7, 2019
Cleveland Browns (2-2) at San Francisco 49ers (3-0)
Predicted Winner: San Francisco 49ers
Reason: I don't know, I just think the Browns are overrated. They look great on paper though; superstars at every position, they're young, talented, and hungry. Only thing is, I don't know that the team chemistry is entirely there. Team chemistry is huge when it comes to team sports. They might have looked good last week, but they still have to prove that they can be consistently good.