Lexus see what's new at Lexus


What's the first thing that comes to mind when someone says, "Quick, give me the name of the best luxury car brand"? If you didn't automatically answer, "Lexus!," then chances are you just gave the wrong answer. Going on right now at your local Lexus dealers is the Golden Opportunity Sales Event. From now until July 31, 2019, you can get some really good deals on any and all of their current models, from the IS series (sedan) to the RC series (coupes) to the GX series (SUV).
Check out one of their promos below.


Ever since the company was founded in the 1980's, the name Lexus has been synonymous with luxury. But Lexus is about more than just luxury. Their vehicles offer the highest levels of quality, performance, safety, and capability. Their lineup of vehicles features all classes, including: sedans, coupes, SUV's, hybrids, and high-performance. The first Lexus model off the assembly lines in January 1989 was the Lexus LS 400. And by the year 2000, Lexus had become the best-selling luxury brand in the U.S. (beating out the likes of BMW and Mercedes-Benz). Even to this day, Lexus is an industry leader in hybrid vehicles. Amidst the ever growing "green movement," Lexus has shown to be leaps and bounds ahead of the competition and doesn't show any signs of slowing down.
In fact, here's another thing about Lexus I'll bet you didn't know. Did you know Lexus is now in the yachting business? That's right, the future is now folks! Per Lexus.com, "Introducing the LY 650 - not merely the first-ever Lexus production yacht, but a new era of Lexus luxury." If you loved and enjoyed their vehicles before, imagine all of the luxury of a Lexus... but on water. It's everything you'd expect from Lexus, and then some.
But wait... there's more!
Lexus is not only trying their hand at yachts, they now have a footprint in the minivan business. During the Shanghai Auto Show in Shanghai, China in late April 2019, Lexus introduced the world to the newest member of their family: the Lexus LM. The LM may not be your traditional 'minivan,' but there's no denying that Lexus is always one step ahead of the competition. One drawback is that for being labeled as a minivan, it only seats 4. There is only one back row of seats; there are two seats in the entire back end of that van! However, the seats are said to resemble first-class seating on an airplane: large and comfortable with plenty of head and leg space. They also recline! Mainly marketed in the Chinese automotive market and other selective Asian markets, the Lexus LM minivan might not have its day on US soil anytime soon, but is still expected to be a huge hit.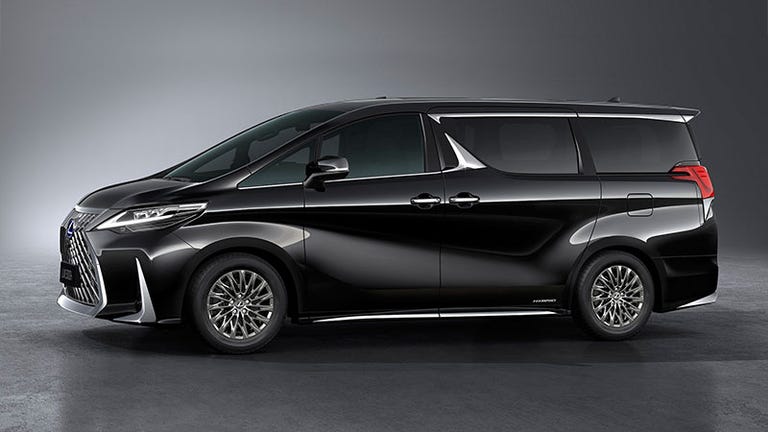 Now, if yachts and minivans aren't your thing, don't worry, Lexus still has so much to offer its fans. Go on down to your local Lexus dealer and test drive one of their cars and you'll know just what it means to be in the presence of luxury royalty. If you can't get down to a dealership, you can still check out their entire lineup of vehicles here. But you better hurry, the Golden Opportunity Sales Event ends at the end of the month.